Amber Rose Pregnant With Kanye West's Child?! Plus Sexy Naked Photos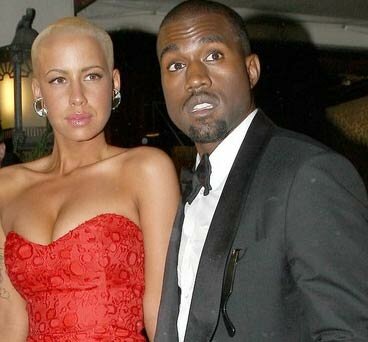 Kanye West's sexy former exotic dancer girlfriend and bombshell model Amber Rose who's known for her blonde buzz haircut and banging figure may be pregnant with the hip hop music producer Kanye West's child. According to a rumor which is more than likely speculation, the newly signed Ford Model has seemed to have stopped smoking and drinking. Yeah right, that means you're pregnant?

The report is stated to have derived from Media TakeOut, which says their source, an insider, claims that Amber Rose has given up smoking, which we believe he has asked her to do in the past, since it's known that Kanye West is not a person who loves to be around smokers. In addition, it is also stated that Amber Rose has given up drinking also and has refused to let any smokers be around her.
If Amber Rose isn't pregnant, could it be that she's just trying to lead a more healthy lifestyle?
Developing…
Meanwhile, Amber Rose just recently took some nude photos for "Women Are Complex, Too" photo shoot for Complex Magazine's August/September 2009 issue. In some of Amber Rose's photos she is naked and contrary to reports that she has quit smoking, in a couple of the photos she's posing with a cigarette as if smoking. Check out some of the photos below: