Cassie Is A Dime Piece, New Model Look: Sexy or Not?! (Photos)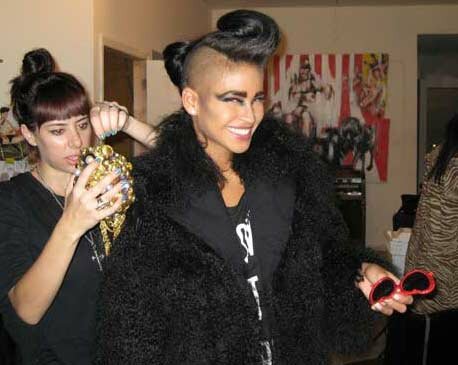 R&B singer and model Cassie recently did a photoshoot for Dime Piece Designs sporting a revamp to her hairstyle with of mix of the 1920′s in with her Mohawk haircut.

According to sources, the R&B music singer has teamed up with Dimepiece to create an exclusive set of tees and tanks bearing the same name as her upcoming album "Electro Love." The clothing is expected to be out this fall.
In addition to coming out with her set of tees and tanks, Cassie will also be a model for Dimepiece's Fall 2009 lookbook.
Check out photos of the controversial 'sweet and sour' Bad Boy artist Cassie behind the scenes for her Dime Piece photo shoot.