Lil Kim's Sexy Photos In Lingerie At Birthday Party (Pictures)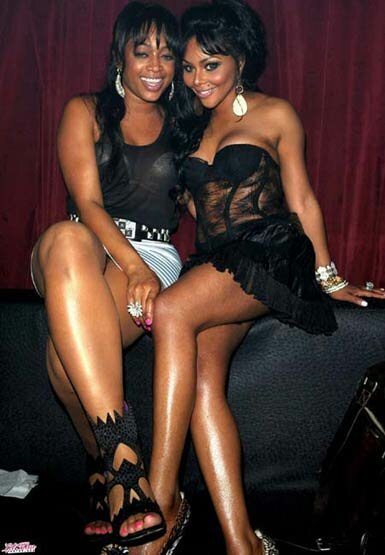 Lil Kim, born Kimberly Denise Jones on July 11th, celebrated her 34th birthday privately with close friends at Club Mansion (Miami Mansion) in South Beach Florida on July, 24.

The rapper/singer and actress arrived in a yellow Lamborghini and wore what looks to be lingerie, a black lace teddy and a black loincloth to her birthday celebration.
To help her celebrate, Lil Kim had her close friends actress Lisa-Raye and rapper Trina on board who helped her celebrate in style.
In other news, Lil Kim is working on an upcoming album, as reported on HipHopRX.com, which Lil Kim states that she will not only be rapping on, but also singing.
Check out photos of Lil Kim at her birthday party at Club Mansion on July 24, 2009.
More photos of Lil Kim in lingerie at her birthday party here.