Solange Shaves Head Like Amber Rose Haircut, Almost Bald (Pictures)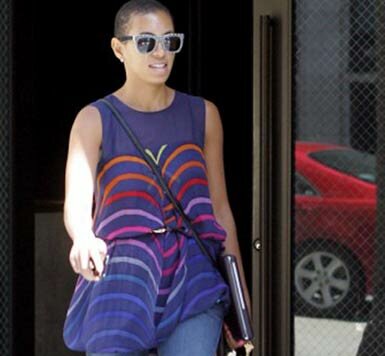 Solange Knowles does an Amber Rose without the blonde by cutting her hair to an extremely low cut. Solange is the latest to join in the list of those with short hairdos and changing up their swag. Most recently the First Lady Michelle Obama went short as well as Ciara. Pop singer Rihanna did her mohawk style and personality La La Vazquez did a remix of Cassie with a nice shave to the side.

The singer did happen to express on her Twitter that she wanted to go short and she did.
Right now there are mixed reactions over Solange Knowles' hairdo with some fans and bloggers liking the style and some not.
Check out photos of Solange Knowles' short hairstyle.