Rapper Foxy Brown Owes Almost 1 Million In Taxes, IRS Liens Revealed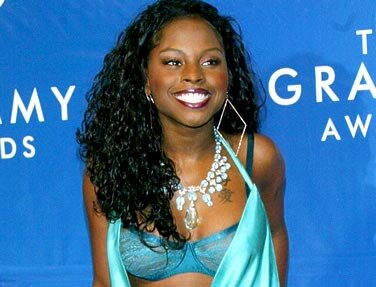 Looks like female rapper Foxy Brown born Inga Marchand, 30, may be the latest to be hit with owing back taxes. The hip hop femme fatale who's been in a bunch of legal problems over the past few years even including a prison sentence, as reported on HipHopRX.com, reportedly, owes close to $1 million dollars in federal taxes and may be facing prison time.

Foxy Brown's back taxes currently dates back from 2003, according to Robert Snell of The Detroit News, who gave a break down of the taxes that the rapper owes.

The ISR filed a $93,364 tax lien against her on June 12 in the New York City Register's office.
The IRS filed a $147,598 lien on Aug. 22, 2006.
The IRS filed a $135,093 lien on Sept. 19, 2005.
The IRS filed a $96,613 lien on Oct. 7, 2004.
The IRS filed a $116,314 lien on Oct. 14, 2003.
The IRS filed a $52,576 lien May 29, 2003.
Meanwhile, the rapper is reportedly working on her fourth studio album which is expected to be released later this year. Hopefully the rapper will get some kind of plan worked out or maybe she needs to speak with Wesley Snipes.