Andre 3000 Song Leaked On The Net; Preps Long Awaited Solo Comeback?!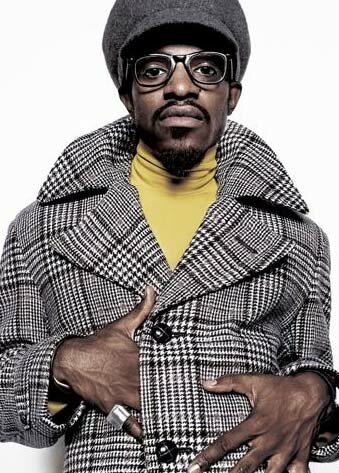 After being silent on the hip hop music scene for quite sometime with exception for a brief run-in with the law for a speeding arrest back in March, is rap artist and tv/movie actor André Lauren Benjamin better known as the rap artist Andre 3000, of the 6 time Grammy Awards winning Atlanta hip hop group Outkast, making a comeback to the solo hip hop scene?

The new song of the rapper which is entitled "Lookin' 4 Ya" is a Hip Hop and R&B vibe track which has been getting good reviews so far since being released as an "exclusive" new track on DJ Envy and Tapemasters Inc.'s mixtape, Purple Codeine 25, and is available for download at HipHopRX.com.
As previously mentioned, Andre 3000 hadn't been in the news since being arrested back on March 30 for putting the 'pedal to the metal' while in his hometown of Atlanta.
Andre 3000, as reported on HipHopRX.com, was allegedly caught driving his Porsche at a clocked speed of 109 mph in a 65 mph speed zone on Interstate 75 which resulted in his arrest, and very brief stay in jail, as he was reportedly released shortly after on $1,200 bail.
Meanwhile, many are left wondering now is this song "Lookin' 4 Ya" a sign that Andre 3000 is indeed prepping a long awaited solo comeback to the hip hop music scene?
Check out the new song "Lookin' 4 Ya" by Andre 3000 off the DJ Envy and Tapemasters Inc.'s mixtape "Purple Codeine 25."