Soulja Boy Taps 2 Films; Chelsea Slams Nick Cannon's Mariah Carey Work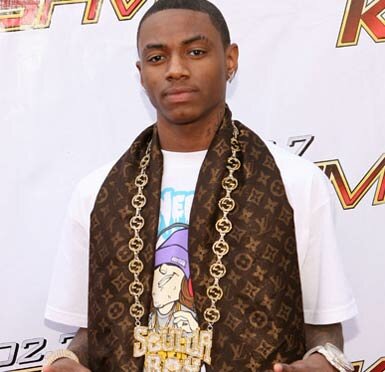 Hip Hop music artist Soulja Boy will be heading his way to the big screen in not one, but two movies which will be directed by Nick Cannon, the star reveals.

In an interview with comedian Chelsea Handler on her E! television late night show Chelsea Lately, the rapper revealed that he's excited about branching out.
"And you're getting into acting now too," states Chelsea Handler.
"Yeah, I got my first movie coming up, two movies, I'm very excited to be branching out into different things like doing movies. I recently just landed my first gig on the TV show The Game on the CW network, I was on the grand finale for that," responded Soulja Boy.
"Are you doing something with Nick Cannon, is that right?," asks Chelsea Handler.
"Yeah, I'm working with Nick Cannon on these two movies that I got," revealed Soulja Boy.
Chelsea Handler goes on to ask Soulja Boy what is Nick Cannon's role in the movie and Soulja Boy tells her that Nick Cannon will be directing them. Chelsea Handler then takes a stab at Nick Cannon, stating "He's directing, wow, hopefully these will be better than those Mariah Carey videos."
"Ohhh… she going in," Soulja Boy says after her comments.
Further into the interview, the two talk about Soulja Boy performing for T.I. before he headed off to prison, how he got started in music, his brothers and sisters, and more.