Singer Cassie Blames Gmail For Her Nude Pictures Leaked Online!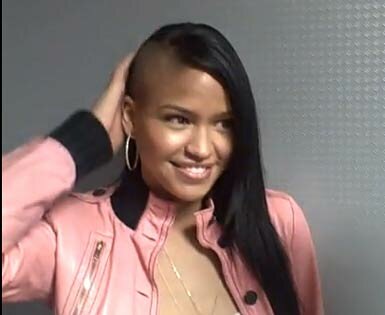 Bad Boy music recording Cassie, or should we say 'bad girl,' in a recent interview, was asked about her nude photos which were leaked online showing the R&B music singer posing completely naked and revealed that her photos were leaked, but definitely not by her although she stated that she sent the photos to someone via her Gmail email account.

"True," Cassie answered regarding the photos being leaked. "Not by me, definitely not be me," added Cassie.
Regarding whether or not she knew the identity of the person who leaked the photos, Cassie states, "We're closer to an idea of who did it, yeah. It's being somewhat investigated, I mean, I don't even suppose to really talk about it like that. But um, yeah, I think we're closer to finding out who it was."
Regarding whether it was leaked from a laptop, cellphone or something else, Cassie points the finger at Gmail claiming, "I wasn't sure what the situation was until I guess we asked more questions and found out more things, but it was in an old e-mail from like last year that I had. Actually a Gmail. Gmail sometimes are really the worst. Kinda lost a lot of music too, I got music leaked as well at the same time.
Cassie went on to reveal that the pictures were pictures she took a year ago and sent them through Gmail which evidently were taken possibly from her 'sent folder,' unknowing to Cassie who claimed that she didn't even have the pictures anymore, or so she believed, when she sent them.
Cassie claims she was sending the pictures to a "significant other" but states that she will never make that mistake again, at least she won't use email to send nude pictures again.