Lil Boosie 'Arrested' For Assaulting Man With Vase; Released On Bond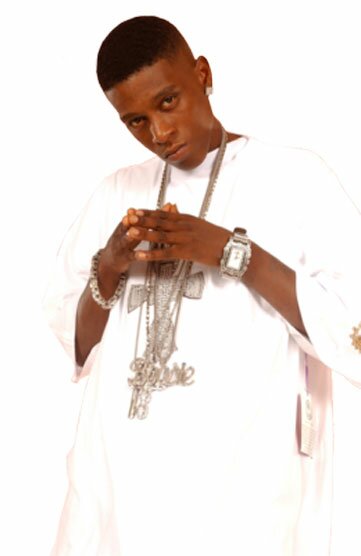 Seems that rapper Lil Boosie born Torrance Hatch can't stay out of trouble. The rapper is in trouble yet again, with this time being for a reported assault which is stated to have taken place at his home on last week.

A local television station in Louisiana (WAFB) states that the rapper was arrested on April 22 by authorities and was then charged with 2nd degree battery.
The 26 year old rapper based out of Baton Rouge, Louisiana was arrested by Baton Rouge, Louisiana Sheriff officers after reportedly assaulting a man which Lil Boosie accused of stealing a necklace.
The victim, unidentified at this time, was later treated for injuries sustained from the alleged assault by Lil Boosie who allegedly smashed the victim with a vase during the fight.
As previously mentioned, Hatch aka Boosie is no stranger to trouble as in October of last year 2008, as reported on HipHopRX.com, the rapper faced drug and weapons charges following an arrest by Louisiana police after being found in possession of marijuana and a gun when Boosie pulled up next to the cops who supposedly smelled the scent of the marijuana coming from the rapper's Dodge Challenger.
Before that incident, the rapper, who's most known for his hit music song "Wipe Me Down" off album "Wipe Me Down Remix" along with music video off the album "Trill Entertainment Presents: Survival of the Fittest," had already had legal issues following an alleged no-show at a booked live concert show that the hip hop performing artist was paid for.
Later, but not much later, in the same year of December, the Lil Boosie's home was the alleged scene of a father backing over his 2 year-old daughter. The tragic accident, reported on HipHopRX.com, allegedly happened when deputies say the two year-old little girl was accidentally killed after being ran over by her father who was backing his car out of the driveway of the home of rapper Lil Boosie who reportedly seldom had fun gatherings for kids at his home.
In regards to his arrest on 2nd degree battery on Wednesday (Apr. 22), Lil Boosie is currently out of police custody after promptly being bonded out the same day, according to police records.