Beyonce Leaves Sasha Fierce At Home For Lunch With Hubby Jay-Z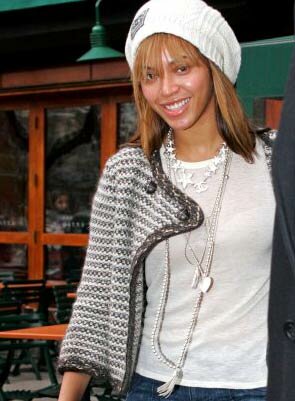 Beyonce Knowles-Carter stepped out for launch with hubby Jay-Z and decided to leave Sasha Fierce at home. Without the fancy fingernails, without the fancy hairdo and without the fierce outfit and, from the look on her innocent face, she even left the rumored fierce attitude at home for a day out with hubby Jay-Z.

Though shocking to the eyes at first glance, it might take your pupils just a moment to focus before realizing that Beyonce actually looks rather nice 'en naturales' form.
The two (Beyonce and Jay-Z) were reportedly out in New York City's West Village at Bar Pitti, one of Beyonce and Jay-Z's favorite places to stop to grab something to eat.
In other news, Beyonce will be out promoting her new movie "Obsessed" she stars in alongside Idris Elba and Alison "Ali" Larter which is scheduled to hit theaters April 24th. The star will be appearing as a guest on The Late Show with David Letterman on Wednesday, April 22nd. The singer will also be stopping by "The View" and "The Today Show" on Thursday, April 23rd.
Check the photos of Beyonce minus Sasha Fierce.