T.I. Responds To Being Put In 50 Cent's Diss Cartoon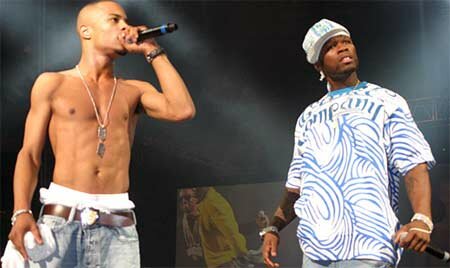 Rapper T.I. has refused to participate in any virtual hip-hop beef with rapper 50 Cent or any rapper for that matter as he states, "I'm a real dude – a stand up guy with integrity, respect, morals, standards, [and] principles, and anything outside of that I ain't got nothing to do with."

In an interview with XXL Mag, rapper T.I. responds to a cartoon diss released by 50 Cent entitled "Officer Ricky: Welcome To Death Row Right Now Na Na Na" which is a 4th episode of 50 Cent's series of cartoon animations called "Saturday Cartoons Presents" aimed at dissing hip-hop rival Rick Ross. In episode four, 50 Cent pokes fun at T.I. by having Officer Ricky [Rick Ross] arresting T.I. referencing back to T.I.'s 2007 weapon charges which the rapper is preparing to start a one year sentence this month on the charges.
"I haven't seen it but, we all know dude," T.I. says of the cartoon series. "We all know his intentions, we all know his motives. We've seen this too many times before. You know, I play chess, not checkers, you dig? I ain't even trippin' off of that. At the end of the day, I'm more worried or concerned about what a man says to me or what a man does to me, not what he says or does in the eyes of the public," added T.I.
Rapper 50 Cent was also supposedly taking aim at T.I. in a previous release in the song titled "You So Tough" off of G-Unit's last album "Terminate On Sight". The lyrics that appeared the song are: "How do you explain how homey breeeze /They said keep ya mouth shut or you eatin' the cheese" which allegedly refers to the rumor that T.I. snitched to get a shorter sentence.
More details of T.I.'s response may come available as XXL releases the full interview come Monday, March 2, 2009.