Was Rihanna Pregnant Before the Alleged Chris Brown Assault?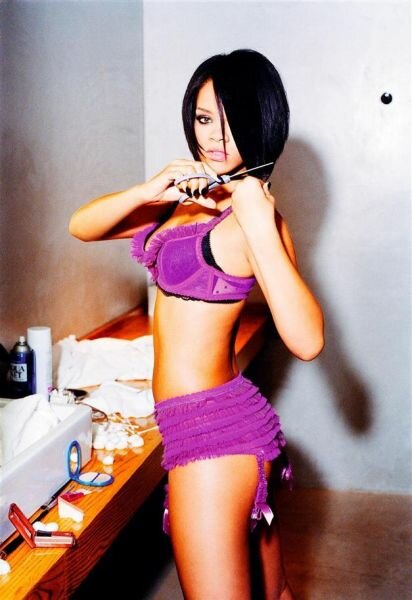 Sources are claiming that Rihanna may have been pregnant at the time of the alleged Chris Brown assault and could have have possibly been hiding the shocking secret from Brown terrified that he would be angry if he found out.

Star Magazine is reporting in their March cover story that Rihanna, reportedly, days before the alleged assault by boyfriend Chris Brown, and after suspecting that she was pregnant with Brown's baby, consulted an ob-gyn at Cedars-Sinai Medical Center after revealing the secret with close friends, according to their sources.
Rihanna, scared of a bad reaction from Brown, reportedly held back from telling Brown about the preganancy due to their relationship not going so well and she feared he might even break up with her over the news.
So the pop star, according to Star, did not reveal the news to Chris before the alleged domestic assault which reportedly left Rihanna bruised badly, as seen as a photo released by TMZ.
In the latest Rihanna news, it seems that the pop star's alleged photo showing a bruised Rihanna may have affected the lives of others as well as her own. Television host Oprah of the Oprah Winfrey TV Show just might have made a phone call to Rihanna and spoken with her over the phone and, following that news, it seems that 50 Cent too felt strongly as well after seeing the photo of Rihanna.
After seeing the photograph of a badly bruised Rihanna, 50 Cent, who first referenced the two, Rihanna and Chris Brown in a diss video aimed at hip hop rival Rick Ross in the animated cartoon skit entitled "Officer Ricky: Everybody Hates Chris," quickly changed his mind about the alleged Chris Brown, Rihanna assault, saying "After I saw the photographs of Rihanna, that wasn't funny anymore. Cause I didn't have any information on it. You just going on what the public actually had at that point… it shifts the whole thing. Even if you're saying you're in a dysfunctional relationship, I understand that. But there's a point when you're already past a woman fighting you back. You look at it, and it's obviously went past that point."
Meanwhile, there have been no reports of statements from either Chris Brown or Rihanna's reps, regarding Star Magazine's report.
Chris Brown as well as fans and all, still await the court date of March 5, 2009 where Brown faces felony charges of criminal threat.