Rapper Xzibit Claims Diddy Tried To Take Him To A Gay Nightclub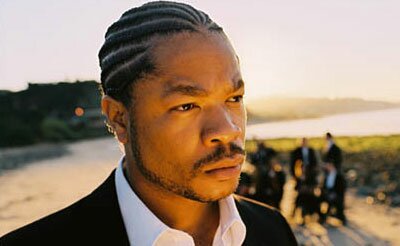 Rapper Xzibit says, out of no where, Sean "Diddy" Combs tried to take him and friend Karrine 'Superhead' Steffans out to party at a gay nightclub..
Rapper/actor and former Pimp My Ride TV host, Xzibit, who claims he's a single man, talks on Sirius Satellite radio's Foxxhole Radio about a strange incident of how he ended up at a gay nightclub that hip-hop mogul Diddy took him to along with Karrine 'Superhead' Steffans who was tagging along with Xzibit. The rapper states they went to Diddy's New Year's Eve 'Puffy party' at South Beach Miami Beach, FL which, was actually a good party but the partying later landed them unknowingly in a gay night club when he was invited to go clubbing later with Diddy.

"He invites us to the house cause he wants to go to the club afterward and Superhead [Steffans] is with me, Karrine is with me," stated Xzibit.
Xzibit states that Diddy then calls him outside to say, "You know about that girl you with," as Xzibit responds, "yeah n-gga, everybody know about that.. what's happening?" which Diddy follows up with "that's the devil."
Xzibit states he then asks, "What you mean that's the devil?" as Diddy responded to him with "She'll videotape you with fingers in the booty."
Xzibit then goes, "What the f-ck does that mean!" which he later claims Diddy wouldn't go further into it, so he asked Steffans who laughs and says, "I'll tell you later," so Xzibit didn't pursue the issue.
In related news, it was previously reported that Steffans clowned former boyfriend Darius McCrary (Eddie Winslow of Family Matters) after a possible unfriendly break-up regarding anal toys that she claimed the actor left at her house saying, "Why you leave your 'ass beads' here?".
But, getting back to the story, Xzibit then goes on to talk about when they (himself, Diddy and Steffans) went to the nightclub.
"We get to this club and then we walk in the back way… it's a VIP lounge, ain't nobody in there. The club is going, it's all jumping and then I'm sitting there with old girl… so then (you know) he's doing his business.. we go down to get a drink, we sitting there bobbing to the music, and then she say.. she point in the corner, it's two dudes kissing… you know what I'm sayin, I'm like what the f-ck is this.. you know what I'm sayin', then it's girls in the club too, and then she point in another direction, it's another dude over there like butt ass naked dancing! You know what I'm saying! We take off! You know what I'm saying, we leave the club directly. I didn't say peace to nobody, I didn't see nobody.. it was suspect…" stated Xzibit.
"You can chalk it up to being in Miami or whatever. But I've been in a gang of clubs mayne.. and I ain't never mistakenly stepped into a club having that kind of activity. So, there it is, so we took a cab back to where I was and that's what happened," he added.
Check out the audio of rapper Xzibit talking about the incident of Diddy taking him and Karrine 'Superhead' Steffans to a gay night club.
[display_podcast]