Chris Brown's Biological Father Says, "He's Feeling Remorseful" Over Rihanna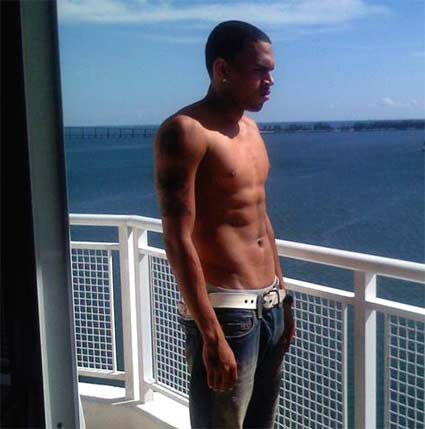 Chris Brown 19, who's been the center of attention since Sunday, February 8, 2009 and who has also been out of sight due to the unfortunate assault incident with longtime girlfriend R&B/Pop superstar Rihanna, has been stated to be in a remorseful state.
According to Chris Brown's biological father, Clinton Brown, 44, who is a corrections officer, the singer is feeling very remorseful.

In an interview with People, Brown stated, "He's reflecting on this situation. He's very remorseful. He's very concerned about the situation and he wants to make sure that (Rihanna's) okay."
"This is unfortunate, this stumble, this situation. Hopefully, he will get past it. We all have our shortcomings. We all trip," Clinton Brown states about his son Chris Brown.
Brown who says that his son, Chris Brown, is a good son stated that he flew to be with his son at the Grammy's on Sunday, but never made it to the show and believes there are two sides to every story.
As far as Chris Brown's future in the music industry, his father did make mention that the music industry is very unforgiving to indiscretions (ex: mistakes, recklessness, foolishness).
"He's going to take from this situation and learn from it," Brown ends.
While Chris Brown's biological father states good things about him, his former stepfather Donnelle Hawkins, who has been accused of abusing Chris Brown's mother when he was a child, stated that he wasn't surprised and Chris Brown has to take responsibility for his own actions.
Donnelle Hawkins has denied that he ever physically abused Chris' mother, but admitted that he regretted threatening to shoot himself which unfortunately did happen and resulted in him losing his sight.
"We were together as a family (but) some things happened, where I felt our relationship was slipping away that I was losing her (Chris Brown's mother)," Hawkins told Access Hollywood. "I made a foolish attempt by getting the gun and threatening to shoot myself. It wasn't a suicide attempt," he added.