Soulja Boy and Bow Wow End Beef Over The Phone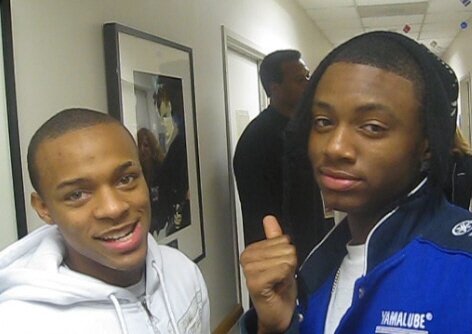 As many are aware by now, rappers Soulja Boy and Bow Wow have been beefing back and forth with video attack after video attack, well it now seems that the two have decided to squash the beef over the phone, and remove all negative videos from their YouTube accounts targeted at each other.

The short hip hop beef all stemmed from when Soulja Boy, jokingly not intentionally, dissed Bow Wow in a video where the young rapper revealed his brand new white Lamborghini Gallardo and challenged Bow Wow to put his Lamborghini's pink slip on the line in a race. Well Bow Wow later returned in a video of his own, and responded to what he felt was a diss, throwing disses of his own at Soulja Boy after revealing his orange Lamborghini Murcielago.
Later, gossip site, MediaTakeOut, attempted to expose Bow Wow as not owning his Lamborghini but rather renting it from Prestige Luxury Rentals, which Soulja Boy thought was funny.
Bow Wow later responded showing paperwork to his Lamborghini and accepted Soulja Boy's challenge to race.
Well, things got a lot heated when Soulja Boy heard that Bow Wow had quote said that Soulja Boy was scared to come back to Atlanta, and that's when Soulja Boy released a threatening video entitled F-ck Bow Wow claiming Bow Wow's career was over with because he stepped over the line after making reference to an incident Soulja Boy had spoke with him about personally regarding the young rapper being robbed and held at gunpoint at his Atlanta home about a month ago.
Bow Wow would follow after that with another video which was quickly pulled from the internet, which now leads us to this full audio of Bow Wow and Soulja Boy talking over the phone and ending the hip hop feud by removing all negative videos from their YouTube accounts:
Meanwhile, Bow Wow has released new video of him announcing his first basketball sneaker line Vroom 1, while rapper Soulja Boy recently thanked his fans for putting his new video "Kiss Me Thru the Phone" featuring Sammie at the number 2 spot on BET's 106 & Park and encourages them to help vote it to #1.