Foxy Brown Offended By 50 Cent Diss Track, Threatens To Handle [Him] Brooklyn Style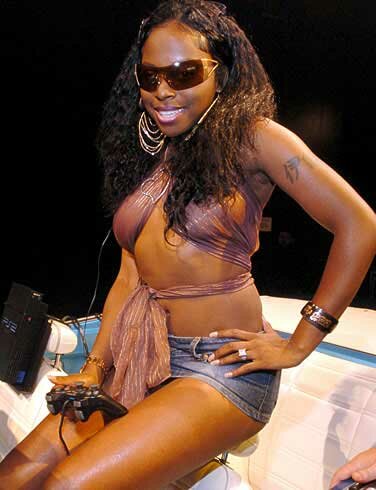 In a twist of hip hop beef bangers and banger nots, the list of names thrown in the diss tracks continue to grow from Fat Joe to Young Buck to Foxy Brown who has now been one of those to respond for her name being referenced without cognomen or 'slick mentioned' in the diss track "Officer Ricky (Try Me)"

"The cop f-cked a Fox, sucker c-mmed on a bimbo," said 50 Cent in the lyrics of the Rick Ross diss song, which is possibly referring to the brief, relationship between Rick Ross and Brown. "Fag–t must've thought he'd knocked me out like Kimbo. But gonorhea lips breath stronger than indo. Fat f-ck playin Wii Fit Nintendo," added 50 Cent.
Now a report has surfaced that Foxy Brown is upset over what the G-Unit leader said and is giving 50 Cent 24 hours to retract the line or she is going to quote "Handle [him] Brooklyn Style."
"Foxy is giving that n***a 24 hour [period] to retract that statement or she's going handle [him] Brooklyn Style," hip hop site, AllHipHop.com, says a representative for Brown issued in a statement.
In 50 Cent's latest response in the Rick Ross beef, 50 read off Rick Ross' financial affidavits live on the Ed Lover Show on Power 105, claiming that Ross is currently $7K in the hole every month trying to keep up with his bills and expenses and 50 responds that he likes to "see losers team up," as an answer to the rumors that Rick Ross and Young Buck may be teaming up on him for a diss collabo.
Meanwhile, Rick Ross has released his latest diss tracks, 'Gang Related' featuring Triple C and Kiss My Pinky Ring, Curly in the ongoing episodes of the 50 Cent, Rick Ross hip hop beef.