DJ Drama Gets Into Scuffle With Young Jeezy Affiliates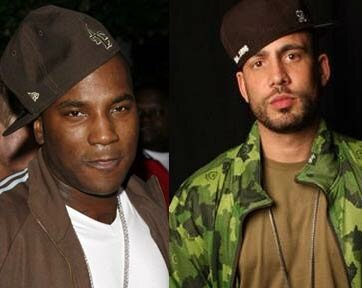 DJ Drama allegedly got into an altercation on Monday, January 12th, with some people who are stated to have been affiliated with Young Jeezy's Corporate Thugz Entertainment according to reports. It's being stated that the incident occurred during a screening of the "Notorious B.I.G." in Atlanta, GA unfortunately.

Drama is stated to have walked away unharmed from the altercation.
DJ Drama and Young Jeezy's camp has been having tension for the past couple a months after Young Jeezy made the statement "F-ck DJ Drama" during a NY performance which ended in DJ Drama's business partner (president of Aphilliates Music Group) and artist La Da Darkman having a scuffle with one of Young Jeezy's people at the recent Dirty Awards also in Atlanta.
This is the second time the two camps have had a scuffle.
In an interview with MTV, Drama states that they're not out their to escalate anything or condone anything, they're out their to make good music and that he's not here to beef with nobody.
"At the end of the day, my thing is I'm going to speak highly of everybody because we're in Atlanta… we're right next to each other, we all live in the same city, we're all movers and movements. How would that look to the fans and the people, Young Jeezy and Drama beefing," Drama states.
In other news, DJ Drama is expected to be releasing Gangsta Grillz 2: The Album (The Mixtape President) which is a compilation. Those expected to be featured on the complitation include Snoop Dogg, Akon, T.I., amongst others.