Katt Williams Clears Up Rumor About Getting Slapped In Detroit Nightclub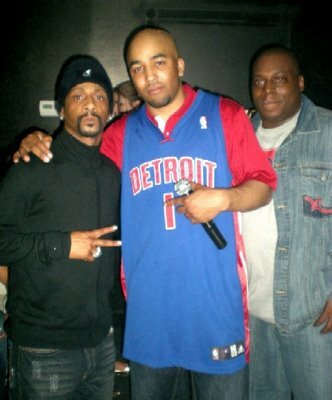 Thanks to a HipHopRX reader and Katt Williams fan, Lady Di, it seems that Katt Williams has cleared up the rumor about him getting slapped which reportedly happened while in Detroit at a club called Cutters. In an interview with Dr. Darrius of FM 98 WJLB, Katt Williams talks about who called it in and what actually happened on that night after being in the city for a New Years Eve Comedy Battle against comedian Steve Harvey.

Eventually during his call, callers had the opportunity to call in to express what they thought. Just check the audio out as one particular male caller called and told Katt Williams he got slapped like a 'broad' and threatened the pint sized comedian saying that he was going to come hunting for him at the nightclub. Hear it for yourself what actually happened.
[display_podcast]
In other news, Katt Williams is scheduled to be releasing "Katt Williams Presents: Katthouse Comedy" on January 20th directed by Anthony Williams. The comedian/actor is also expected to be appearing in the documentary "Why We Laugh: Black Comedians on Black Comedy" which is currently in post-production and directed by actor Robert Townsend. The film is inspired by a book by comedian and writer Darryl Littleton which will also include appearances for the documentary by Chris Rock, Damon Wayans, Cedric the Entertainer, Eddie Griffin, Wanda Sykes, Mo'Nique, Steve Harvey, Russell Simmons, Shang Forbes, amongst others.
The documentary "Why We Laugh: Black Comedians on Black Comedy," in which Katt Williams appears in, is listed as one of the films which will be showcased at the 2009 Sundance Film Festival.
Screenings Dates:
Sat. Jan 17 5:30 p.m. – WHYLA17PE Prospector Square Theatre, Park City
Sun. Jan 18 9:30 p.m. – WHYLA18GN Rose Wagner Performing Arts Center, SLC
Mon. Jan 19 11:30 p.m. – WHYLA19PL Prospector Square Theatre, Park City
Thu. Jan 22 11:30 a.m. – WHYLA223D Holiday Village Cinema III, Park City