Akon Discusses Overcoming Legal Troubles, Working with Michael Jackson and more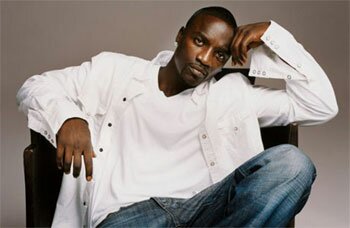 In cased you missed out, here's a video interview of Akon talking with Billboard and discussing overcoming legal issues, working with Michael Jackson and talking about his third studio album, Freedom, which features single, I'm So Paid ft Lil Wayne and Young Jeezy.
"The direction to this album is real up tempo or club type feel that kind of leads into the urban hip hop, into the international. We're truly just changing the whole sound of it, the whole Convict sound," stated Akon.

When asked did he think he would lose fans over his changes or marketing of the album, Freedom, Akon responded "Absolutely not, cause fans you don't lose, fans grow with you — if they don't grow with you, they just spectators … you want loyal fans, that's all you work for."
Akon, born Aliaune Thiam, 35, also touched on his troubles with the law.
"A lot of that stuff was early in my career … I wasn't as mature, smart or intelligent as I am today," stated Akon. "It actually helped me, because it allowed me to understand how life rolls … it matured me in a lot of different ways.."
The hip hop and R&B singer and St. Louis, Missouri native who now calls Atlanta, GA home, also spoke about how his life has gotten better as "bigger doors opened" for him, his tour, working with celebrity pop singer Michael Jackson, how his leaked single "Hold My Hand" didn't make the album, what he feels about leaking songs and more.
Akon's 'Freedom' album is in stores now.