Tee Time With Uncle Face: Rapper Scarface Goes Golfing After Getting Schooled By 14 Year-Old Daughter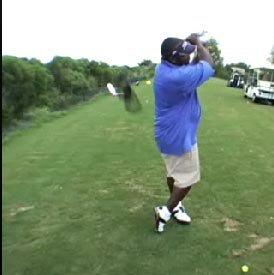 Rapper Scarface tells MTV earlier this week he has fallen in love with golf and plays daily. The rapper realized he needed lessons when his 14-year-old daughter schooled him on the course. Scarface says, "…it hurt my pride".
Now after playing, he believes he may be able to take on Tiger Woods.

"Vijay Singh would kick my ass. Tiger Woods, on the other hand, I might kick Tiger's ass. … Nah. God sent Tiger Woods here to play golf for real," Scarface said.