Rapper DMX Has A $5K Bounty On His Head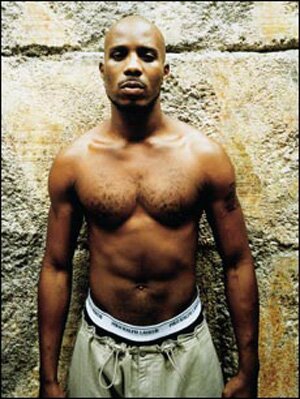 In shocking news, the Maricopa County Sheriff's office is reportedly offering a $5,000 reward for the whereabouts of rapper DMX or any information that will aid in the rapper's arrest.
As recently reported, an arrest warrant for the hip-hop icon was issued after DMX born Earl Simmons, 37, turning 38 December 18th, skipped a mandatory court appearance in Arizona on drug and animal-cruelty charges. Judge Michael Kemp also raised the rapper's bond to $120,000 cash which must now be paid in full instead of the common 10 percent bond since the rapper didn't show up for court, according to a Maricopa County Superior Court spokesperson.

Though it seems that DMX is nowhere to be found, in the previous report, DMX's attorney told Judge Kemp that the rapper was in an undisclosed rehab facility but obviously there was no solid follow-up.
The rapper now faces jail time on a series of charges including 11 counts of drug possession and drug-paraphernalia possession, allegedly giving false information at a hospital and seven counts of animal cruelty.
DMX has had multiple warrants in 2008 for arrests in Arizona.