R&B singer Christina Milian Signs With MySpace Records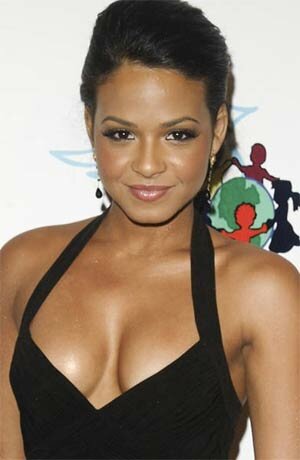 R&B singer-songwriter/actress Christina Milian has signed a record deal with MySpace Records. Milian is currently working on her fourth studio album, which is due out next spring. According to Milian, Myspace is allowing her to write a majority of the songs for the album which is allowing her to do a number of different things creatively.

The singer states that this album will be treated like her last album due to it being more than a year since her last album was released and that she has to make an impression on the fans.
The singer was previously signed to Def Jam which she left in 2006 due to creative differences.
In other news, Christina Milian will be appearing in "The Ghosts of Girlfriends Past" alongside Matthew McConaughey, Jennifer Garner, and Emma Stone. The movie is about a womanizer being haunted by the ghosts of his former girlfriends at his younger brother's wedding.
"The Ghosts of Girlfriends Past" will be released sometime in 2009.