Charles Hamilton vs Uncle Luke: Lip Service Radio Interview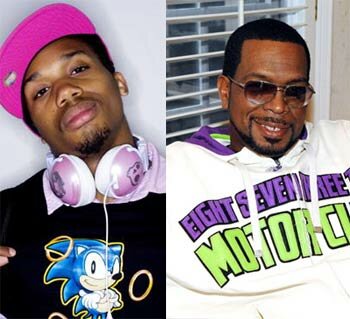 Things got heated after Charles Hamilton stopped by Lip Service on Sirius XM Radio show Shade 45 when Uncle Luke called to talk about his show 'Luke's Parental Advisory' on VH1. Charles Hamilton wanted to put his 'two cents' regarding Luke's shows and it didn't go over so well.
[display_podcast]
When asked had he seen Luke's "Parental Advisory" show, Hamilton stated he had seen it, "No I don't like it, sorry Luke." With Luke on the phone, Hamilton stated to the CEO/Hip-Hop Entrepreneur Luke, "It's not you it's the show. It seems like Run's House, the Cosby Show, and Girls Gone Wild." Which Luke responded, "Nah, this is the real nigga show."
"It's a crazy double standard, and if you got an opportunity like that my dude, I don't think you should be having these hoes to jack off to on the internet on VH1 and you're a family man," Hamilton stated to Luke. "You a black man and you on VH1," Hamilton continued.
Afterwards, Luke asked Hamilton to name one thing on the show which Hamilton stated that Luke's wife "had a dick on her head" at which Luke corrected Hamilton that that was only something that was said about the show but was not actually on the show.
Hamilton, by the point, probably realizing that he had maybe crossed a line, stated "I'm just gom' be quiet" followed by Luke stating "Yeah homeboy you better watch yo mouth, cause when I see you I might put my foot off in yo ass."
Check out the audio of the 'Lip Service' incident between Charles Hamilton and Uncle Luke.