Young Buck Blast 50 Cent After Releasing Old Audio and Gives Ciara Advice In Diss Song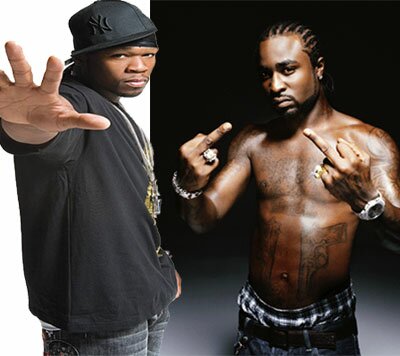 After a video surfaced online with Young Buck saying "F-ck G-Unit" during a performance and revealing what he's going through with 50 Cent and G-Unit, 50 Cent came back with an old phone conversation in which allegedly Young Buck was said to be crying in, but if you listen closely it simply sounds like something else. Cough.. cough.
In the audio Buck stated that he owes him and owes for last year's taxes and that next year's taxes are rolling around which obviously hinted that it OLD from the jump. In return, 50 responded with, "You gotta be able to stay closer to me, Buck, so you don't f-ck up. See what I'm saying…. We'll fix this sh-t. You just got to stay closer to the space it's not gonna happen. Sh-t is different, Buck, right now and if you don't stay closer to what's going on it's gonna f*ck up. Tony's been the safest one, you know why? He's been staying closer."
Hip-hop website MemphisRap.com later reported that Young Buck released a diss song aimed at 50 Cent title "B-tch N-ggas Do B-tch Things". On the website, the lyrics for Young Buck diss song shows that he's warning Ciara that 50 isn't a real man by rapping, "Ciara go while you gotta chance let a real n-gga put a band on your hand." So what's Buck hinting?
After all this time 50 has been denying that the two weren't a pair.
To hear Young Buck's song "B-tch N-ggas Do B-tch Things" click here.