Missy Elliott Collides With Doritos Collisions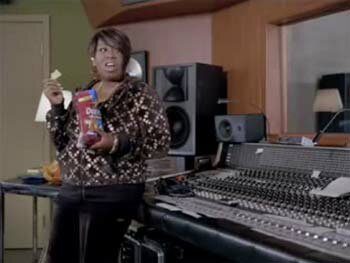 Missy Elliott brings a twist to the 'Doritos Collisions' commercial. She'll be appearing in a number of commercials for the company under an endorsement agreement which include online interactive ads, print and an exclusive music track created my Missy.

According to reports, the campaign was created by the Goodby, Silverstein & Partners agency. According to Rudy Wilson, brand manager of Doritos, the campaign's multi-million dollar media buy is the brand's biggest advertising spend of the year, outside of its Super Bowl ad buy.
Doritos is stated to also be working with The Black Eyed Peas in a long term agreement.
Missy Elliott Doritos Commercial