Kanye West and Singer/Model Cassie On Cover Complex Magazine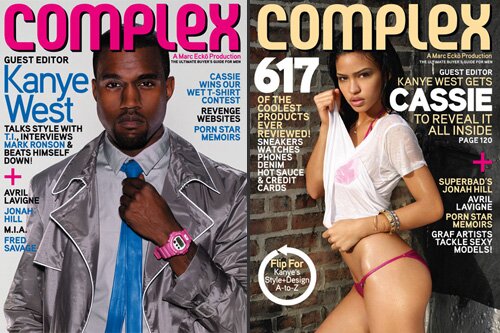 Kanye West and pop singer/model Cassie both graced the special edition covers of the August issue of Complex Magazine. Cassie reportedly is going back to what she does best, modeling. As for Kanye West he's a special guest editor for Complex's Fashion Column.
While Kanye West is trying to infect everyone with his fashion thoughts, he's getting ready to release his album "Graduation". By the way, 50 Cent stated that if Kayne out sells him, he's done. Both rappers have albums dropping on September 11, 2007.