Rapper Eve To Relaunch Clothing Line Fetish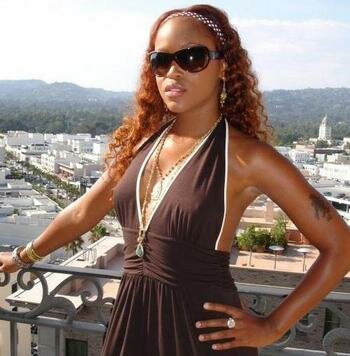 Clothing line Fetish which first debuted in 2003 by rapper Eve "Jihan Jeffers", is about to relaunch. The Philadelphia rapper/actress previously folded the company due to problems with the partnering company which reportedly had problems with production materials, retail delivery and dislikes of the design direction.

"[Fetish] was a very juniors line and I didn't want to wear it," Eve said to reporters. "They were like 'more branding, we need "Fetish" on the chest, give us some rhinestones.' And I was like, 'No, I'm not wearing that," said Eve in 2004.
"The new concept is gonna be me, more grown-up. It will reflect more of my style" says Eve.
"I always liked the Fetish name and admired Eve's style," stated Chris Laurita, president of Signature Apparel, who's responsible for getting the rapper to relaunch the clothing line.
Right now, the rapper reportedly wants her products to be created with better fabrics, modern styling and more fashionable pieces. The first line will include a contemporary sportswear collection (leather jackets, oversize sweaters, skirts, leather pants, etc…) while staying away from designs that saturates the brand name.