Lupe Fiasco's Record Label Partner Sentenced To 44 Years, Denies Involvement In Drug Ring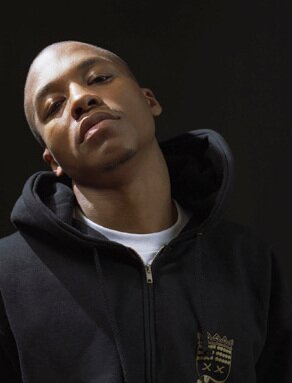 Rapper Lupe Fiasco's associate Charles "Chilly" Patton with whom he owns the record label 1st & 15th was sentenced to 44 years on a drug charge by Judge Dennis Porter. Lupe Fiasco "Wasalu Muhammad Jaco" denies any involvement, although recorded conversations of Patton and Fiasco discussed splitting up "whole yellow" and "whole red ones." The rapper stated that they were talking about the mixing and prepping of music tracks, while a witness testified that the colors referred to $10 packets of heroin.

The Chicago Tribune reports that investigators busted Charles "Chilly" Patton with 6 kilograms of heroin, with around $1 million in street value, that he kept in a storage locker. Patton was eventually sentenced in a Cook County courtroom last month by Judge Dennis Porter in which he received the charge for in 2003. Investigators claimed that Patton used profits from record deals to buy heroin and turn it around for street sales in Chicago.
Although prosecutors did not present evidence or a link between Patton's drug dealing and the record label he owned with Lupe Fiasco, they believed that Patton had been dealing in the early 80′s, years before he met the rapper. Lupe Fiasco and Patton officially met in 2000.
"There is a large amount of money that he received from the sales of heroin," said Assistant State's Attorney Patrick Coughlin. "And he was able to start up a record company."
Even though several industry people sent in letters on Patton's behalf, the Judge went ahead and accepted the verdict. Lupe Fiasco on the other hand denied requests for comment, he instead expressed his reaction in a letter to the court.
"I love Charles . . . I am deeply saddened by his circumstances and will stand by him and his family no matter what occurs," Fiasco wrote.