Shar Jackson Blames Britney Spears, Kevin Federline Makes-up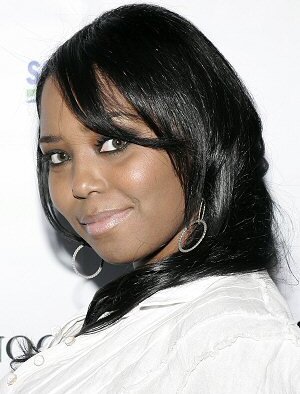 Backup dancer/rapper Kevin Federline had it coming even though he probably didn't think about it until now. After leaving Shar Jackson a month before giving birth to their second child for Britney Spears and then trying to launch a music career where he got slammed by media and press, and now recently getting slammed by Britney with a divorce, Kevin Federline is running back to the family he left in the cold.
According to 30 year-old Shar Jackson she blames Britney Spears for keeping 28 year-old Kevin Federline away from his kids, but everyone know that Kevin had a little to do with it also. Shar Jackson claims that Britney Spears thought more about her son Sean Preston, and wouldn't like the thought of Kevin spending time with his two kids he had with her.
Sources say that Shar Jackson stated, "He was in a relationship where he had to respect boundaries. And the other person probably felt that their family should be the focus of what goes on in their household. He couldn't come over as much as he would like to. If he wasn't working he would come over to see the kids two or three times a month."
When Kevin Federline first left Shar Jackson she said, "it wasn't like just breaking up a relationship. It was like breaking up a family."
Since Britney Spears filed for divorce from Kevin Federline, November 7, 2006, Kevin is stated to be trying to make up for lost time with his children by Shar Jackson. Sources also report that he spent Thanksgiving Day with his ex-girlfriend "Shar Jackson" and their kids named Kori and Kaleb.
Shar Jackson is known for her role as Niecy Jackson in the TV show Moesha which starred singer/actress Brandy Norwood. Shar Jackson played Moesha's bestfriend in the TV Show. She has also co-starred in the Nickelodeon movie, Good Burger, with Kel Mitchell and Kenan Thompson and appeared in other films, such as Love & Basketball. Currently Shar Jackson is working on an album under the label Long Live Crime Record in Los Angeles which is TBA.