Reunion for Janet Jackson & Justin Timberlake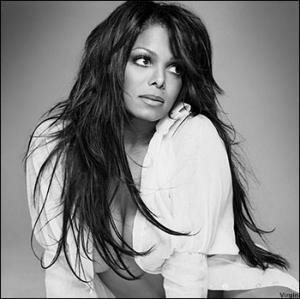 There's been word around that Janet & Justin may be getting together to solve their little spat.
Janet Jackson's people are saying that she has been talking with Justin Timberlake's people to appear together at a live show like the Grammys or an event like the Oscars as a publicity stunt.
Janet stated in a recent interview that the two hasn't spoken since the Super Bowl incident (wardrobe malfunctioning revealing her nipple ring) on national TV.
Her people are hoping that the reunion will help with the boost in sales of both of their albums, while their spokespeople denies any knowing of a reunion.
On last Tuesday, Jackson celebrate the release her new album at her release party at the new club Room Service on East 21st Street. Sources say she showed up with a huge entourage, including Anna Nicole Smith's expected baby daddy, photographer Larry Birkhead. However on Larry King live, Anna Nicole's then lawyer now husband, Howard K. Stern announced that he is the father of her daughter.
According to sources during her release party Janet was very impressed with the moves of one stripper who goes by the name of Venus and wrote down her phone number, gave it to her bodyguard, who in turn gave it to Venus. Even though Larry Birkhead was there to take pictures, he wasn't allowed into the strip club because of the rules."
However, Janet Jackson's rep stated that no number was exchanged and they where in there for all of the 30 seconds. Sources also say the rep also asked could the sponsor of Janet Jackson's party be mentioned, LG phones.