DJ Webstar Makes A Hit With "Chicken Noodle Soup"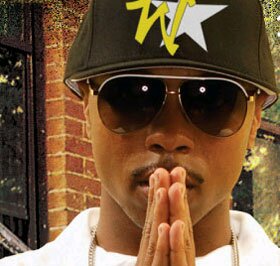 Does this dance look familiar to a dance they did in the juke joint back in the days? Well whether you know it or not it's back reinvented and is called "Chicken Noodle Soup."
A 19-year-old Harlem-based deejay and producer named Troy "Webster" Ryan is said to be the creative mind behind the sensational song "Chicken Noodle Soup". The song is inspired by a dance, where Webstar recruited 16-year-old Bianca "Young B." Dupree to write and rap the rhymes.
"Chicken Noodle Soup" began getting noticed in uptown parties where Webstar was deejaying this past spring. It then took off after June 22 when he played at Rucker Park in Harlem during a basketball tournament held yearly. Because the crowd loved the song so much, Hot 97′s DJ Enuff told Webster, "I need that record", then six weeks later, "Chicken Noodle Soup" was playing coast to coast. The song spanned across New York, Atlanta, Houston and other cities. Since then the song is getting lipsynced by fans on numerous websites such as YouTube and Google Video and is receiving thousands of video remakes which is generating millions of views. Because of this everyone is calling this the new media way of breaking records to the cyber world.
The hit song comes off Young B. and Webstar's album which is expected to hit stores on September 26.