Redman To Host High Times Stony Awards in NY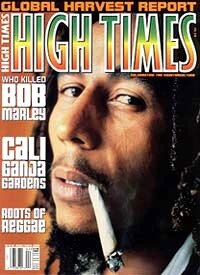 Rapper/Actor Redman will be hosting this year's 6th annual High Times Stony Awards in New York along with co-host comedian Doug Benson ("The Marijuana-Logues," V-H1′s "Best Week Ever").
The Stony Awards celebrate the highest and stoniest movies and TV shows of the past year and will be on October 24 at B.B. King's. Awards are given out in twenty-one categories including Best Pot Scene in a movie, Best Reality TV series and Stoner of the Year among others.
This year's nominees include "Weeds," "Entourage," "A Scanner Darkly," "Real Time with Bill Maher" and "Grandma's Boy."
Following the show Redman will be performing a live "after-party" set.
Nominees expected to attend, as well as presenters, will be announced in the weeks leading up to the awards. Fans can vote on several of the categories and view a complete list of the nominees by logging on to High Times' website.
STONYS SCHEDULE
7 pm: doors open, DJ set
9-11 pm: Stony Awards show
11:15 pm-12:30 am: musical performances by Redman & Herbal Nation
TICKETS
General tickets: $30 in advance, $40 day of show
VIP tickets: $150
This guarantees seating in the VIP area, two free drinks, a swag bag including the 2007 HIGH TIMES calendar, free entrance to the Stonys pre-party on Oct. 23 and after-party on Oct. 24.

http://www.hightimes.com/ht/home/index.php?page=stonys