Yo Gotti Feels "Disappointed" In Gucci Mane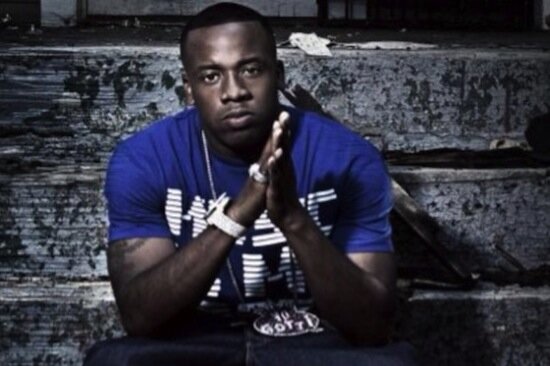 Yo Gotti explains how he feels disappointed with Gucci Mane.
Last month, Gucci Mane expresses his feelings either on the radio, interviews, a diss record, or a post on Twitter. One of the rapper's most recent interview is the one where he is calling out French Montana, Nicki Minaj, and Yo Gotti.
Both Nicki Minaj and French Montana have yet to respond to Gucci Mane's comments, Yo Gotti spoke with K97's Devin Steel about the remarks Gucci Mane made about him. The remarks are about the rapper's CM7: The World Is Yours mixtape, which is dropping the same day as Trap God.
Yo Gotti stated that he tried to call Gucci Mane about both their projects being released the same day, but he'd never pick up his calls.
"He never reached out to me. I still ain't thinking nothing about it because he supposed to be my homeboy," Yo Gotti explained. "You get what I'm saying? And then last minute we in the lab, we heard about the Tweet. When we heard about the Tweet I immediately hit his phone like, 'What's up homie? You good?' And we chopped it up. And long story short, from that point I realized that homie had an issue for whatever reason it was."
Yo Gotti was even asked if he'd fire back at Gucci Mane with a diss record of his own and he didn't respond. Instead he was just disappointed with Gucci Mane on how he reacted.
"I'm more disappointed than anything," said Gotti. "You mentioned a diss record, I heard about the record last night. I ain't heard it yet, but I heard about the record last night…Nobody understand why he doing it. To me, at the end of the day I'm more disappointed in him than anything because I looked at him different. What I perceived of him is not what he playing now…I thought you was a straight up, standup guy. Street type dude and street dudes don't handle business like that."
Photo Credit: allindstrom.com