50 Cent Shuts Down The Money Team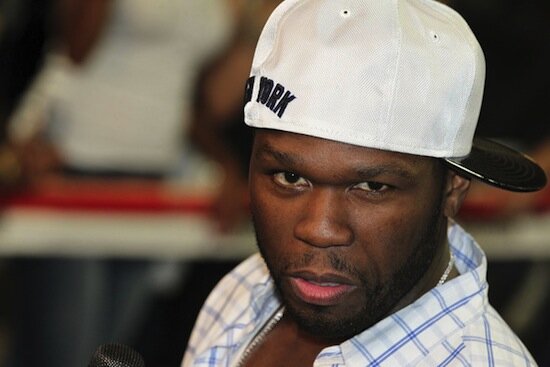 50 Cent explains that his relationship with Floyd Mayweather has been shut down.
50 Cent has finally announced that he'll be shutting down The Money Team, a venture with boxer Floyd Mayweather. Especially with the fight coming up soon, 50 Cent doesn't want to take any chances, so he'll just be promoting through SMS Audio. Since the members in his Money Team didn't give him their part of the money, 50 Cent decided to break off The Money Team and just do promotions his way.
50 Cent became a licensed boxing promoter this year, and originally formed the company with Mayweather under the title TMT Promotions. In late July they signed Yuriorkis Gamboa to the company.
The G-Unit general took to Twitter to announce that the company has been shut down and future promotions will be taken care of through SMS Audio. "I'm no longer apart or down with TMT promotions. SMSaudio," he wrote. "I move the fighters to SMSpromotion cause the other half of the money team. Didn't put up there $MONEY$.SMSaudio. If anyone wants a money team jacket I'm selling mine for a dollar. The nap back hat comes with it. That's a fare price. SMSaudio."
50 Cent isn't pleased, but he is hoping he can start a new.
Photo Credit: hiphop-n-more.com