Gucci Mane Says The BET Hip-Hop Awards Would Have Been Different If He Was There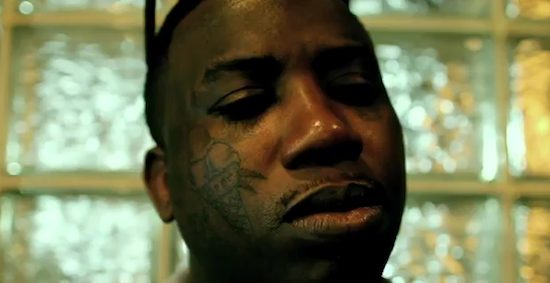 Gucci Mane states that he wishes he was in attendance at the BET Hip-Hop Awards, and he plans on hitting the studio.
Although there was beef taking place at the BET Hip-Hop Awards, Waka Flocka and Gucci Mane stated that if they were in attendance they would have started more beef.
In a recent interview with DJ Whoo Ki'd Whoolywood Shuffle on Shade 45, Gucci Mane explained that he had hoped to attend the show, but it was Waka Flocka who was against him going. "I'm really still mad at Waka for saying we ain't gonna go to this day. It would have been a whole different story," said Gucci Mane.
"Shit, I'd probably be in jail right now," Waka added. "It was a lot of punching bags in that motherfucker."
Gucci Mane also revealed hitting up the studio for a few months to finish up a mixtape to release for his fans. He wants to complete one before his 2013 releases begin.
"I'm shutting down for this year. I'mma drop my mixtape, Trap God on 10/17, and then I'm just gonna go heavy in the studio," the rapper explained in a video posted on XclusivesZone.net. "Just lock myself in the studio for the next three or four months and just go on the road and just touch my fans physically. And just pass out my mixtape and try to show people what I been doing the last three months."
Photo Credit: hip-hopvibe.com