Mac Miller Speaks About His Success On MTV's "This Is How I Made It"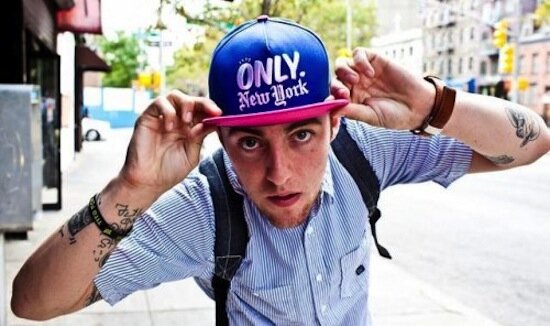 Mac Miller will be featured on MTV's newest television series, "This Is How I Made It."
He'll be joined by Olympic gymnast Gabrielle Douglas, and he recently shared his story of success.
The Pittsburgh rapper Mac Miller starts to explain the moment he realized what he wanted to do for the rest of his life. This moment came when he had to perform an acappella verse during a summer camp talent show.
"On one of them I stood up and like did an acappella verse and rapped for the whole camp and just killed it," Miller shared. "And I remember just that feeling of getting over my nerves and performing for a crowd with me being like, 'Okay, this is what I wanna do for the rest of my life.'"
He took the indie route with music, which proved to be successful, but he soon revealed that he wasn't going to get him signed to a major label.
"I saw the ticket to making it was being signed to a record label. There was kinda just no way that was gonna happen, I couldn't figure out how to do it," said the rapper. "That's when I took to Facebook, Twitter, and YouTube to try and build a following. So I always just wanted to flood the internet with material and content and character and personality. I wanted people to know who I was and know what I was about and kinda let people into my life a little bit."
MTV's newest television series, This Is How We Made It, premiered earlier this month which featured actress Ashley Rickards and Atlanta rapper 2 Chainz.
Photo Credit: stupiddope.com