Mac Miller Remembers The First Song He Ever Wrote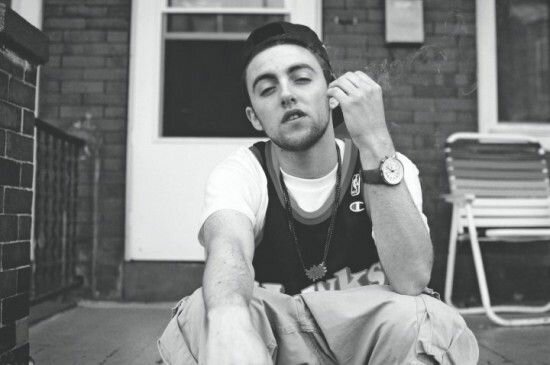 Mac Miller explains his first song that he had ever written and how the Pittsburgh Steelers influenced him on his music.
Wiz Khalifa isn't the only Steelers fan in the hip-hop game. In a recent interview with MTV, Mac Miller explains how the Steelers were one of the firsts in his written rhymes.
In an episode on MTV's "This is How I Made It," Mac Miller states that his first ever song featured a shout-out to his native city's NFL football team. Mac Miller stated, "It's strange thinking back on the rhyme, as I lacked the actual fan base to get away with that kind of a line."
"'First name Mac, last name Miller/From Pittsburgh, so I rep them Steelers,'" he said. "You kind of pretend you're bigger than you are. It sounds weird, but you want to make it seem like you were established."
Mac Miller also remembers that he started off with three fans, who pushed him to flood the internet market with his mixtapes and videos. Now Mac Miller's fan base has grown over the past few years.
"If I had three people anticipating a video, I would be like 'So, who's ready for this video? You guys ready? I'm about to drop it any minute now!' And it's like three people," he said. "Most people would be like, 'Ok, man, I hate myself. I have three fans. I suck.' But to me, it was like, 'Up! You guys ready?!'…I thought the ticket to making it was being signed to a record label, you know? There was just no kinda way that was going to happen. I couldn't figure out how to do it. That's when I took to like Facebook, Twitter and YouTube to try and build a following. So, I always just wanted to flood the Internet with material and content and character and personality."
Photo Credit: defglam.com