T.I. Doesn't Want Any Involvement In Gucci Mane And Young Jeezy Feud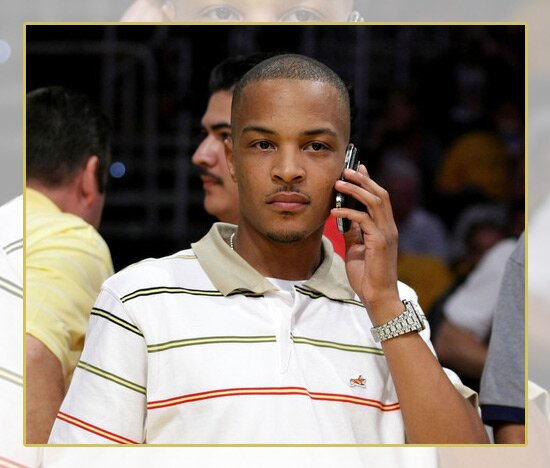 In a recent interview with HotSpotAtl, T.I. explained that his entire focus is on his net worth, and not the beef between fellow Atlanta rappers Gucci Mane and Young Jeezy.
This isn't the first time T.I. has been involved into a beef, he was having a back and forth beef with Lil Flip and he was also referenced in the feud between Azealia Banks and Iggy Azalea. The Atlanta emcees Gucci Mane and Young Jeezy have gotten T.I. involved, but he won't be choosing sides or play peacemaker in this situation.
"Man, I got the money in mind," T.I. responded, when asked about the beef in an interview with Hot 107.9 FM. "I got the sights set on a big sack with a lot of money in it, man. I'm talkin' like multi-million dollar conglomerate type stuff. Anything that's not of that nature and understanding, I don't really see it. So I really don't know what you're asking me about."
This past week, Gucci Mane took to Twitter and stated "If my former collaborator, T.I. wants to get involved he could." T.I. didn't know why Mane would want to call him out, but T.I. stayed out of it and just focused on financial matters.
"A lot of times in life, things happen and we never know why," T.I. added. "Guess what? The focus is what counts. I'm focused on that sack champ. I'm trying to get myself where Dre, Diddy, Jay-Z and they are at—I'm talking net worth wise."
Photo Credit: sandrarose.com