"Trapped In The Closet" Is Forever, And R. Kelly Promises 100 More Chapters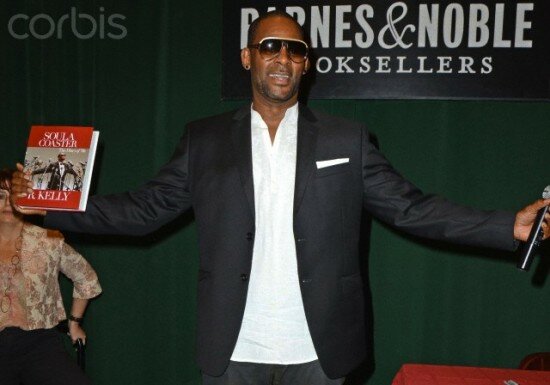 R. Kelly explains that "Trapped in the Closet" is "forever," and then stated that he has "a hundred chapters to come."
R. Kelly also stated that he'll be going back to "bedroom ballads" for his next album release.
R. Kelly fans will be excited to know that the R&B singer has much more coming in the near future. He has his Single Ladies Tour underway and he has a new album, "Write Me Back." In addition to all of this, R. Kelly has been getting ready to release more chapters from his "Trapped In The Closet" series.
"We just shot 20 chapters," R. Kelly explained to TIME. "They'll be coming out the day after Thanksgiving.'Trapped in the Closet' is forever. I've got like a hundred chapters to come."
He'll also be focusing more on "bedroom ballads" for his next album, and he decided to go back to this style so he can be different in the music scene.
"I decided to go back and do an old-school R. Kelly album like "12 Play," he said."That's pretty much what it's going to be, focusing on more of the bedroom ballads. I like to give people variety and I just gave them two years of romance albums and Soul."
As of now R. Kelly is on his Single Ladies Tour, and it'll be running through the next few months and will end in December.
Photo Credit: hufffreehiphop.com