Loaded Lux Would Like To Battle Rap With Busta Rhymes And Meek Mill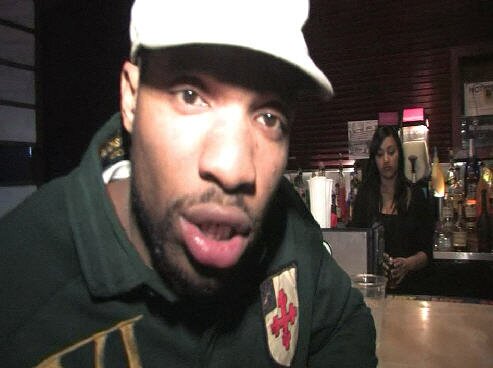 Loaded Lux states that Busta Rhymes and Meek Mill might enter the rap battle arena.
He even said that if this event does happen he'd be honored to have a battle with them.
On August's SMACK/URL's Summer Madness 2, Loaded Lux has been on many industries target after his battle against Detroit rapper Calicoe. In a recent interview with VladTV, Loaded Lux speaks on two of hip-hop's reigning titans stepping into the battle arena.
Lux stated that he feels that both Meek Mill and Busta Rhymes, who have expressed their interest in battling, would be worthy opponents. He even said that if both individuals battled it would bring an even greater spotlight to the battle rap.
"Busta is a lyricist," he explained. "They're catching on to Busta now putting them pads together when he's going to work in terms of the flows, but if you slow it down…Busta says a lot bar for bar. He's definitely one of those dudes who you can rewind and find out there's more to find in his lyrics, so I respect him as a lyricist. I would never ever not embark on something we grow; I'm all about cultivation and edification of self. But Busta rap battling, that's a challenge to be respectful of, man. My peer, a dude that I respect letting the world know, 'I rocks with Lux' – that means a lot to me because I grew up listening to Busta as somebody trying to hone my skills as a lyricist…that he would even consider to give me a shot is good enough for me."
Lux said of Meek Mill, "Meek Mill wanting to battle, this is a great thing. I've got a prophecy in my head. Everything we do is to make a stronger tomorrow…the fact that Meek is in the position that he's in speaking in regards to what we do is beautiful for allowing growth for the culture of hip-hop in general…Meek comes from that background, though. You gotta know that, man, I watched Meek come up with battles back and forth in Philly…Meek, bar for bar, gets busy. Him getting in there in the battle scene is a beautiful thing 'cus this allows us to merge the gap."
Photo Credit: battlerapstats.com