Young Jeezy Commented On Gucci Mane's Beef About Rick Ross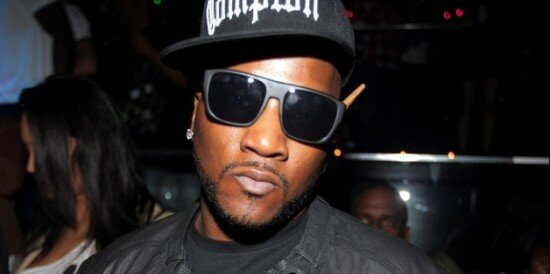 Young Jeezy stated that Gucci Mane is "retarded" and during the fight that broke out at the 2012 BET Hip-Hop Awards he never touched Rick Ross.
Rick Ross and Young Jezzy threw it down at the 2012 BET Hip-Hop Awards, engaging a fight backstage. In a recent interview with Power 106's Big Boy's Neighborhood, Jezzy stated that he never touched the melee but didn't go into full details about the fight.
"I mean first of all, it was a great awards show. I mean basically, it was just a good show. I went there, got out with Wiz, it was cool, we did our thing," Jezzy stated. "So in the hallway, we're walking out whatever. So me and him never really seen each other face to face before, and I just felt like he spoke, I spoke, and that was basically it. But at the end of the day, it's been going on for a while so I just felt like if it was to be handled, it should have been handled there. We either gon' get past it or keep moving. So in my words, I just feel like a lot of these cats are actor rappers. And I'm Jeezy – they could never be me. That's just pretty much that."
"At the end of the day, I refuse to be part of this WWF propaganda and B.S. to sell records," he continued. "If that's who you want to be, you want to be a tough guy, you be that way. I'm a boss, I'm a G. That's just how it is."
Jezzy also commented on his feud with Gucci Mane, who recently stated that he has "no respect" for Jezzy and that they'll never reconcile. The Snowman didn't have any words for Gucci, but just stated that he was retarded and that he doesn't know what he is saying. The Snowman also stated that Gucci Mane had turned down several requests to collaborate on a track together.
"I mean, I feel like everybody knows that boy retarded, nobody take him seriously. He got an ice cream cone on his face. That being said, I'm not going back. I'm going forward. And then it's crazy because they'll call you and want you on a song. And then when you don't get on a song, that's what happens. Of course he called me. He called me a few times. I just said it wasn't a good idea. We already past that, and I don't want to go backwards. He reached out a few times and I didn't do the record, so I guess he feel a way. He didn't take his medicine that day."
Photo Credit: yomyg.com