Shane Morris Criticizes G.O.O.D. Music's Travi$ Scott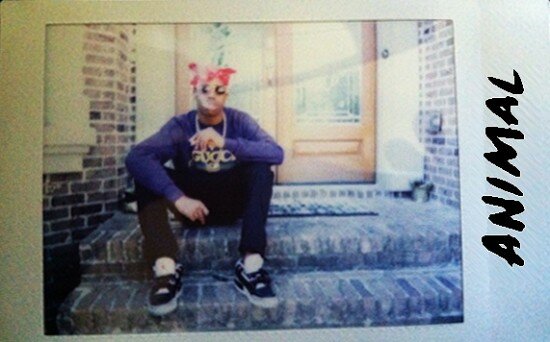 One of G.O.O.D. Music's newest artist, Travi$ Scott is facing criticism from an old associate. His old associate stated, "There's no such thing as loyalty to Travi$ Scott."
When G.O.O.D. Music released "Cruel Summer" fans were surprised to see Travi$ Scott as a featured guest. The young rapper and producer has been gaining a lot of attention under the label, and yet his old associate, Shane Morris, has made a blog about Travi$ Scott. Shane Morris wrote on how he discovered Travi$ Scott and stated about the new artist, "There is no such thing as loyalty."
"I heard this week Travis Scott signed a 360 deal with Kanye West for $870,000. Am I happy for him? Not at all," Shane wrote on his blog. "He might be one of the most purely talented producers and rappers in the industry, but he's a thief, a liar, and he manipulates what he wants out of people until he's used them all up. There's no such thing as loyalty to Travi$ Scott."
Shane Morris claims that he discovered Travi$, and started linking him up with media sites, blog sites and studio time. Morris even explained how humble he was when he met Scott for the first time and as time passed Scott's personality changed. Morris also claims that Scott stole sessions from the studio.
When Morris had a seizure Scott just left him stranded without any help. Morris felt a little heartbroken because they thought they were friends or partners, but it just seemed as if Scott was using Morris for his own.
"You want to know what low, grimy motherfucker Travis Scott is? Late one night, we were all down in the Dungeon, up late, having a party. Music was playing, we were all having fun… and then I did what all epileptic people do from time to time: I had a seizure. You know what Travis Scott did? He left. He and his friend Tony left me. I eventually ended up at the hospital that night, but Travis couldn't be bothered."
Since Morris had the incident with the seizure, Scott didn't want him to manage his career. He wouldn't want his manager to be having heart problems during his work or tour.
"If there's one thing you don't do, it's use my disability against me, as a reason to say I'm not worthy in my business. Travis Scott is the kind of person who discriminates based upon disability. He steals from the musicians around him. Then, he manipulates people into thinking he did it all on his own."
Photo Credit: howflyhiphop.com