Jay-Z Visits His Stash Spot In Brooklyn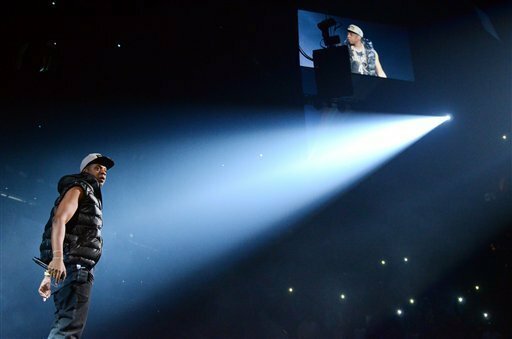 Jay-Z was able to speak with one lucky fan that currently is residing in his old apartment. Jay-Z used to stash his drugs in that apartment, so the cops wouldn't find them.
In a track titled, "Empire State of Mind," the legendary rapper Jay-Z is rapping about his former stash spot in Brooklyn which was located at 560 State Street. The area has changed a lot since Jay-Z has lived there and one lucky fan got the chance to talk with the New York emcee at his old crib.
Amit Whele a writer for Fuse explained how a freak request to use his menorah led to Jay-Z returning to his old apartment. He stated that a friend of his brother's was producing Jay-Z's eight night performance series at the Barclays Center asked to borrow a menorah. Jay-Z wanted to use the menorah to commemorate the opening backstage.
Since the request was really odd the producers were shocked and curious. Even the producers of Ron Howard's "Made In America" documentary asked Jay-Z if he was going to swing by his old spot to remember his hustling days.
"Jay-Z went on to say that 560 State was where he first started gaining real momentum in Hip Hop," writes Whele. "It's where he realized that he needed to cut out all the other shit in his life like selling drugs and focus on his passion. Once he applied himself, and dedicated all his energy into the music rather than the street, things started moving quickly. He remembered that in those early days, rap was a real family affair. He employed his friends to fill all the needed spots in his developing empire: If you were talented at drawing, then you were in charge of artwork. Good with logistics? Now you're booking shows."
Photo Credit: kansas.com