Madchild Collaborated With Slaine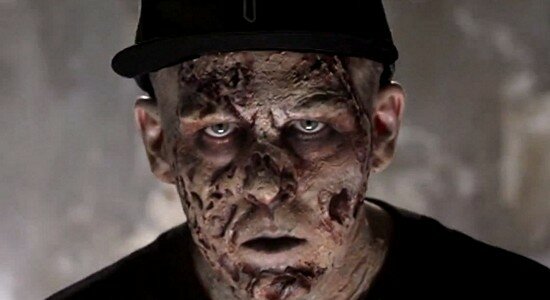 Madchild, member of Swollen Members reveals his new LP with Slaine.
His recent solo LP "Dope Sick" gaining praise and earning a spot on Tech N9ne's tour, Madchild has been having a banner year this 2012. In a recent interview with Action Recon, the Vancouver emcee announced his new LP with nine other artists in the works.
Madchild explained that he met Slaine for the first time ever when Swollen Members had a tour with La Coka Nostra. The two emcees have been very good friends and have planned to record an album together.
"I had an immediate connection with Slaine when Swollen Members we went on tour with La Coka Nostra," he recalled. "La Coka is one of my favorite groups, and Ill Bill and Slaine are two of my favorite emcees, and Everlast is a legend – I know he's not in the group now, but still to me, Everlast is incredible…I'm doing an album with Slaine. We're gonna do an album together, and Slaine to me is like, I just love his flow, I just love his style. He's just such a character, even when you see him in the movie, that's like his real character almost that he's playing. He's so natural…it'll be an honor to work with him."
Photo Credit:regimeinc.com