Machine Gun Kelly Explains The Reaction He Got From Diddy For His Debut Album "Lace Up"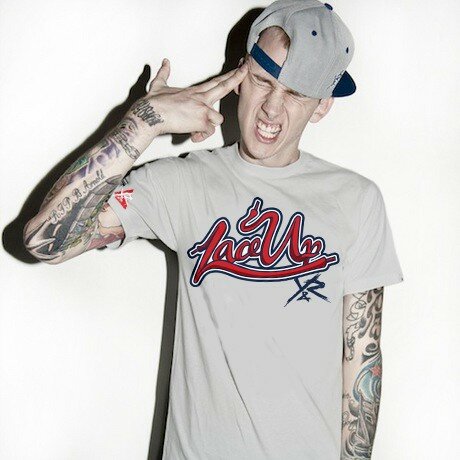 Machine Gun Kelly explained that Diddy didn't really realize that the anger that was put into the album "Lace Up."
Even though Machine Gun Kelly has been developing a great following, he has yet to been received by everyone else. Machine Gun Kelly's boss, Diddy, explained why he hasn't been well received by others.
"Honestly, man, Puff had got back from Ibiza three days prior to hearing the album," stated Machine Gun Kelly on MTV's "RapFix Live."
"People where I'm from don't even know what an Ibiza is; they probably think it's like a fur coat," he added.
Kelly even explained Diddy's reaction when he heard MGK's album. "I think when he heard it, his initial reaction was like, 'Damn, why are you so angry?'"
Soon after, Diddy finally understood where Kelly was coming from and why his album was filled with anger. "I ended having dinner with him the other day, and he looked at me like, 'Yo, man, I really love the album.'"
MGK has yet to make progress in his life and doesn't really look forward to his future. Instead he concentrates more on the present with his music. "I just took a step back and just realized I was angry for so long, but I'm done with that. I think the album gave me some hope in life. It just gave me something to look forward to. I'm more positive now."
Photo Credit:nflexwetrust.com