Rihanna Will Be Releasing A New Album November 19th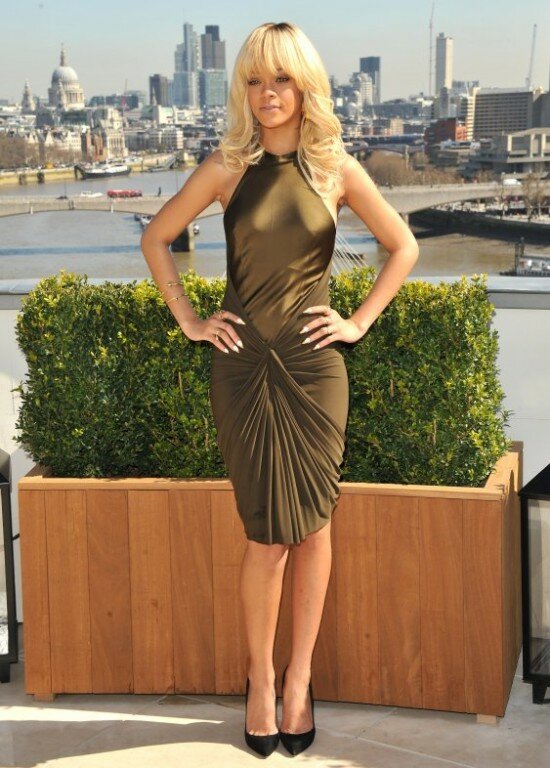 It has been reported that Rihanna will be releasing a new LP called, Seven.
The new album will be released under Def Jam/Island Def Jam on November 19th.
The title of the album and release date has yet to be confirmed by the label, but it has been posted on HitsDailyDouble's release calendar.
Rihanna has been working on her album quietly, which marks her seventh album out of her career. She's been an artist for eight years now and she continues to make hits with every LP or single she releases.
Once her album is released, Rihanna will be battling against artists such as AC/DC, Keyshia Cole and Kid Rock in the US album charts. She'll also be battling with Little Mix's debut LP "DNA" in the UK.
The recent track that has been released and making a big hit is her single "Diamonds." Diamonds is now No. 10 on iTunes most purchased songs, and she announced her "Diamonds World Tour" this past week.
Talk That Talk was released on November 2011, upon its release the album debuted at No. 3 on the Billboard 200. That That Talk sold 198, 000 copies just here in the states.
It has been officially confirmed that Rihanna has become the most liked artists on Facebook, with 61,537,264 likes. She knocked down Eminem to second place, placing him with 61,211,611 fans.
Photo Credit:fashionweekdesign.com