Fat Joe Ends Beef With 50 Cent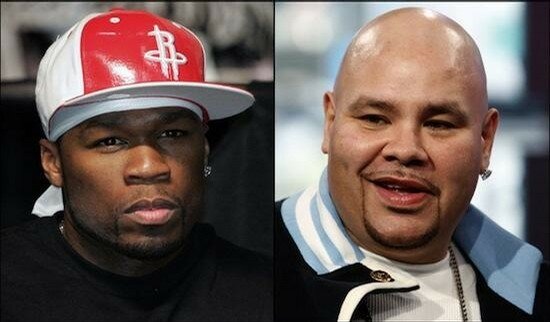 50 Cent and Fat Joe ended their beef at the 2012 BET Hip-Hop Awards, this past weekend.
Both Fat Joe and 50 Cent have had this beef for years, but they buried the hatchet during their tribute to Chris Lighty at the 2012 BET Hip-Hop Awards. Hot 107.9's Q Deezy was explaining that Chris Lighty had tried many years to bring these two together, but he never succeeded. It just took Lighty's passing for the both to finally get together and forget their past beef.
"The same guy who discovered 50 Cent discovered me, Chris Lighty, and Chris Lighty, I owe him everything because I used to hustle big time in the Bronx, and out of 50 of us, I'm the only one who got away because I got legit," Fat Joe exclaimed.
"Everybody else got like 75 years in jail, God bless 'em. So he literally saved my life. I never could believe I could be a rapper; he talked me into rapping. So he wanted us to make peace forever, but we were just being stubborn and ignoring him."
Fat Joe stated that he knew 50 Cent would be a part of the tribute at the BET Hip-Hop Awards. Once 50 Cent arrived backstage at the BET Awards he whispered a few "gentleman-like" things in Fat Joe's ear and then they shook hands. With this they ended their beef and have finally become friends.
"I came to do the tribute. I knew 50 Cent would be there, but I came with like, we gon' do this for Chris. And while we was there, 50 whispered some things in my ear that was gentleman-like. I'm a gentleman. I don't dislike people. I'm one of the most loveable dudes in Hip Hop, believe it or not. So you know, he just said the right things and a handshake was involved and that was that. It's just two grown men that just said yo, this is for Chris Lighty, this is for Hip Hop. Let's move on with our lives."
Photo Credit:xclusiveszone.net