Bow Wow Needs To Pay Child Support And He Failed To Let The Court Know About His New Gig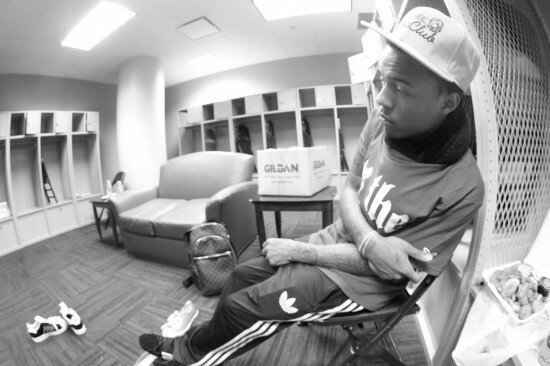 Bow Wow owes about $11,500 in child support, and he failed to inform the court about his new gig with "106 & Park."
News broke out yesterday that Bow Wow was going to be co-hosting BET's popular television program, "106 & Park." It now seems that Bow Wow's new gig just might get him in trouble with the law and over his unpaid child support.
TMZ recently reported that Bow Wow failed to tell the judge about his new position as one of the four hosts for "106 & Park" television program. This past Monday Bow Wow and his baby momma, Joie Chavis were in court arguing over unpaid child support which totaled up to $11,500. Bow Wow has a daughter with Chavis and her name is Shai.
Bow Wow mentioned in court that he makes $4,000 a month as an YMCMB artist and he keeps $1,500 in his bank account. The only thing that he failed to mention was about his new position on BET's music video countdown program. The judge just told him to pay $3,000 a month of child support and we'll make sure to keep you updated on this situation once we hear more news.
Photo Credit:xclusiveszone.net