RZA Previews Kanye West's Song "Man With The Iron Fists"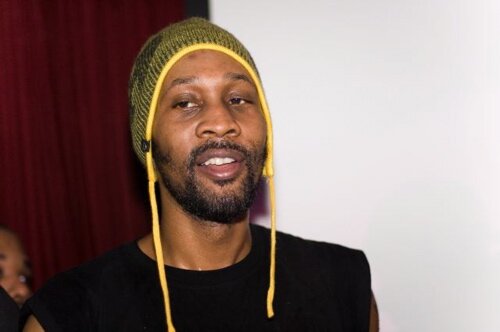 RZA previews Kanye West's title track "Man with the Iron Fists," which he thinks very much resembles a Ghostface Killah song.
It may be an exciting time for RZA's upcoming directorial debut 'Man with the Iron Fists', the hip hop heads are more stoked for the movie's feature soundtrack. In a recent interview with MTV, the Abbott of the Wu-Tang Clan previewed Kanye West's soundtrack for the film.
The fans were surprised with the track and then realized that they can't wait for the movie to debut.
RZA who is always one to please the audience, rapped the hook live at the 2012 BET Hip Hop Awards from Yeezy's song, "White Dress." He explained that Kanye West goes straight to 40 bars, and he compared them to Kanye's performance to the one of Ghostface Killah's verse.
"Oh man, Kanye went in," RZA stated. "He's got a song called 'White Dress,' and the hook goes like, 'I seen you in the club in a tight dress/But I pictured you in a church in a white dress.' That's basically talking about some of the girls, you know, you wanna make a wife out of them, but they gotta get it together. Kanye's a dope lyricist, but what he did on this particular song – it ain't 16 bars; he's going like how Ghostface goes, like 40 bars. Just going, he's going, yo."
We still have not heard the complete track yet but if RZA is giving Kanye this much credit then it has to be banging!
Photo Credit:fashionably-early.com