Gunplay On 50 Cent Brawl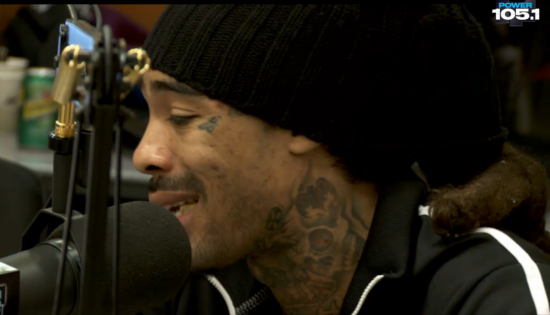 After the BET Hip Hop Awards, Gunplay had some words to say to G-Unit and 50 Cent.
The hip hop world is still in shock after all of these weeks events on the 2012 BET Hip Hop Awards.
TMZ recently interviewed MMG rapper Gunplay, and he continued hos verbal assault towards  50 Cent as he recounted the event that occurred  on stage.
Gunplay  explained that he had to get through five members of 50′s security team, while G-Unit was hiding behind them, and stood from a safe spot while watching from the distance. Gunplay warned 50 Cent and exclaimed,  "if you f**k with me, if you play with me, you might get gunned down."
Gunplay gave somewhat of a breakdown of why the beef actually took place.
"I don't know why it started, it's just what happens," Gunplay explained. "I was by myself, and we ran it, and it was one on five, five on one, I took it to 'em and that's it…I don't know nothing about no shots fired, I'ma be totally honest with you, but all I know is I had to fight off five dudes…I never liked 50 Cent, I've always wanted to kick his ass, finally got the opportunity to get close to him [and] he was hiding behind all his security. I couldn't get to him and I tried to break his little f**kin' neck."
He continued, "I'm not playing with it, they playing with it…if you f**k with me, if you play with me, you might get gunned down – you never know."
these are some very intimidating words, however we all know that 50′s has bee through far worse. The one thing that 50 may get credit for in this even is that he played it smart. There was no need to get your hands dirty if you really did not feel threatened which is exactly what happened.
Photo Credit:hiphopwired.com